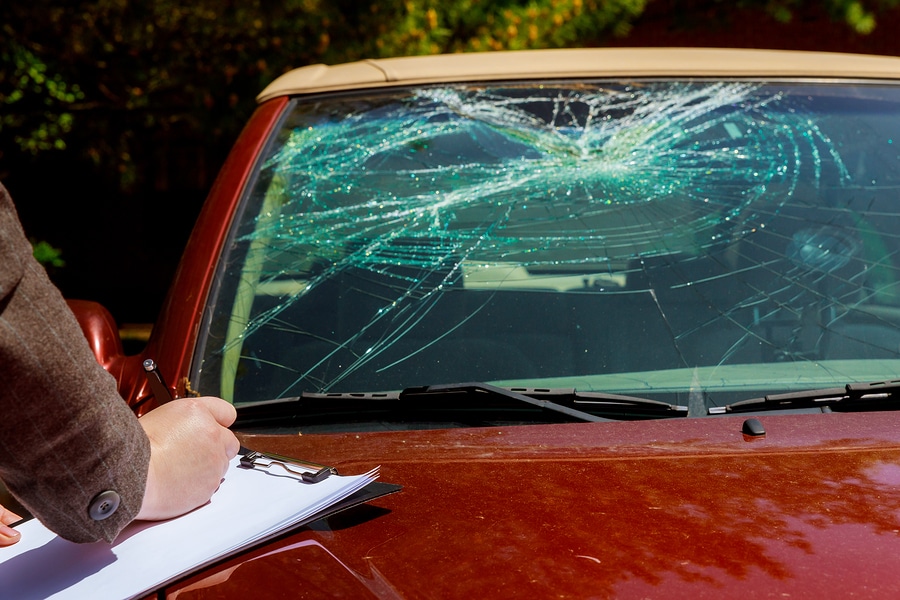 Automobile insurance is used to provide financial compensation in case unexpected events occur involving our vehicles. A policyholder and an insurer enter a legal contract outlining various provisions such as the length of the policy, maximum coverage amounts, etc. Each state adopts laws pertaining to auto insurance.
Most states have some clearly defined minimum levels of coverage that all drivers must maintain. Drivers regularly buy policies with much higher limits than the state minimum requirements for various reasons. Those who purchase higher amounts of coverage obviously will pay a higher rate, known as the insurance premium. We will address the many factors to consider when determining how much car insurance to purchase.
Why is Auto Insurance Important?
One reason that states mandate car insurance coverage is that accidents are common. Many collisions are "fender benders" where there is only minor vehicle damage; however, severe accidents are also common. The National Safety Council reported that roadway fatalities exceeded 40,000 across the country for the third consecutive year in 2018.
The costs that are associated with car crashes are staggering. In Arizona, annual losses stemming from fatal crashes alone exceed $1 billion. The majority of losses from vehicle accidents are attributed to medical expenses and the often lengthy absences from work that occur.
What Are the Minimum Requirements in Arizona?
The Arizona Department of Insurance is the primary state agency that regulates the vehicle insurance market. Drivers are required to maintain "15/30/10" in minimum coverage as follows:
$15,000 in coverage per person in bodily injury liability
$30,000 in coverage per accident in bodily injury liability
$10,000 in coverage for property damage liability
Although policyholders may decline the coverage, the state requires that insurance estimates (quotes) must include uninsured and underinsured motorist coverage. These may be used if you are involved in an accident with a motorist who either lacks coverage or a sufficient level of coverage. Arizona's minimum insurance requirements also apply to motorcycles, mopeds, and personal golf carts.

Optional Forms of Auto Insurance to Consider
Collision Coverage
Liability insurance covers injuries and property damage that other drivers incur when you are at-fault in an accident. If another party is at-fault in an accident you may file a claim for repairs with their liability insurer. Collision coverage is used to repair or replace your vehicle in the event of a crash. This coverage, as the name implies, is applicable if you were to collide with another vehicle, tree, or another object.
Comprehensive Coverage
This form of coverage is used to repair or replace your vehicle when incidents occur that do not involve a collision. Some common examples would be acts of vandalism or if your vehicle was stolen and is unrecoverable. Other scenarios may include that your vehicle catches fire or a tree falls on the car.
The premium amount for collision and comprehensive coverage may vary significantly depending on the value of your vehicle. The insurance company knows that there is a possibility they may need to replace your car. Another costly factor on many newer vehicles is the often high price of replacing all safety and technology equipment now included.
Medical Payments Coverage or Personal Injury Protection
There is also an option to add coverage that specifically will pay for medically-related expenses in case you or a passenger is injured. Accidents occurring at high speeds are more likely to result in severe injuries that may require surgical, dental, or rehabilitative care. Individuals who do not have health insurance coverage are the most likely to purchase these plans.
Those without health insurance should be aware that medical treatment can be very expensive. For example, a broken leg can cost a total of roughly $7,500. A three-day stay in the hospital may easily exceed $30,000. Having to pay these expenses "out of pocket" can be financially devastating.
Uninsured or Underinsured Motorist Coverage
State laws require that motorists maintain the required minimums of liability coverage. Uninsured motorist coverage will provide financial compensation if you are in an accident with a driver who lacks coverage. It also may be used if another motorist flees the scene of an accident, referred to as a "hit-and-run".
Underinsured motorist coverage is becoming increasingly important in many areas including Arizona. This is because the current minimum requirements have remained the same since 1972! In the meanwhile, the cost of passenger vehicles has risen considerably. This combination of factors makes underinsured coverage very helpful to cover repair costs that exceed the policy limits.
Having Sufficient Insurance to Satisfy a Lender
With the high cost of new vehicles, it is no surprise that roughly 85% of those purchased are financed. The lienholder will require the driver to maintain "full coverage" to protect their collateral. This same requirement will apply to any leased vehicle. This coverage is critical in the event that the car you are financing is damaged. You could potentially be responsible to make the remaining payments on a vehicle that is inoperable.
Having Sufficient Insurance to Protect Your Assets
If you cause an accident that results in a significant injury, property damage, or a fatality, you could potentially face a civil suit. In this situation, another party sues you personally for damages that exceed the limits of your liability coverage. This is particularly important for those with significant assets such as a home.
GAP Insurance
This type of auto insurance coverage ensures you receive enough compensation to pay off your car loan if the vehicle is a "total loss." If your vehicle is totaled, the insurance company will compensate you based on the current estimated market value of your vehicle. Automobiles tend to depreciate or lose value each year. What can occur is that the market value is less than the remaining loan balance—"a gap."
Coverage for Custom or Aftermarket Equipment
Those who purchase upgrades for their vehicle, such as an elaborate sound system, may consider adding coverage for protecting your assets. This will generally require an added specification in your insurance policy provisions.
Umbrella Coverage
The term "umbrella" refers to a supplemental or secondary policy that may be used if your liability exceeds the policy limits. Those with significant assets that they wish to protect may consider this option. Often the minimum limit of these policies is $1 million.
Premium Affordability
A key consideration when determining how much insurance coverage you need is affordability. In Arizona, the average premium for a "50/100/50" policy is $621 annually. If you increase the limits to 100/300/100, the premium increases to $686.
Why Purchase Insurance Through an Independent Agency?
We all experience some changes throughout the course of our lives. During this journey, our insurance needs also may change. A great benefit to working with an independent insurance agency is their ability to offer you a wide variety of options. They are able to compare policy options from various insurance carriers to save money and provide adequate protection
Agency Offers Customized Car Insurance for Pinal County Drivers
One reason motorists in the Casa Grande area continue to purchase insurance through the Gebhardt Insurance Group is our personalized service. Our team of insurance professionals will find a policy that is a perfect fit for you! Please contact us today at (520) 836-3244.
The following two tabs change content below.
Steve Gebhardt
Gebhardt Insurance Group
was honored by AAA Insurance for being the top New Policy Agency in Arizona for 2013 and achieving the "Emerald Achievement Award."
Latest posts by Steve Gebhardt (see all)