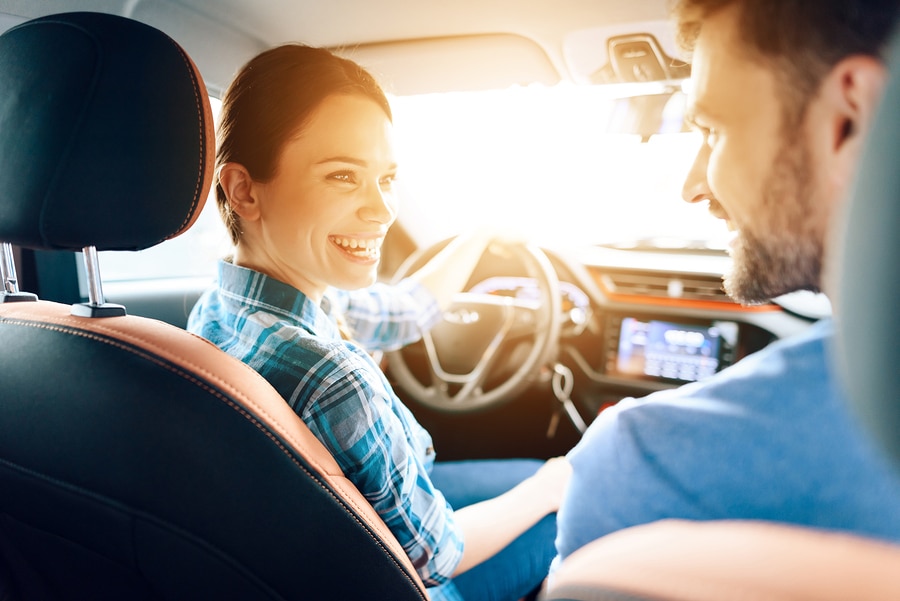 The purpose of car insurance is to provide economic compensation if something unexpected happens involving your vehicle. The insured party enters an agreement with an insurer, that contains the terms. This includes details such as the policy coverage period, the maximum limits of coverage, and the cost (premium). As with most types of insurance, states develop their own set of rules and provide some oversight in the market.
Why Is Auto Insurance Important?
Maintaining car insurance is critical for several reasons. First, Arizona law requires that all motorists maintain minimum liability coverage. Secondly, automobile accidents are fairly common, so having this financial protection in place is important. Data from the Arizona Department of Transportation indicates there were 127,056 reported vehicle collisions in 2017. These crashes claimed 1,010 lives and caused more than 53,000 injuries.
More than 90% of car accidents are the result of human error. In recent years, we have recognized the dangers of distracted driving. The Centers for Disease Control and Prevention estimates that distractions cause nine accident fatalities each day in the U.S. The problem is largely the result of drivers who are using mobile devices. Newer vehicles also are being equipped with more sensors that create visual and audible distractions as well as onboard electronics.
The prices of newer vehicles continue to rise. Many people do not have the cash-on-hand to repair their car if it is significantly damaged in an accident. In fact, 40% of Americans would be unable to pay for an unexpected expense that exceeds $400 without borrowing. Between 2015 and 2017 there were 7.4 insurance claims filed for every 100 people. Lenders require those who are financing a vehicle to maintain "full" insurance coverage.
Arizona Car Insurance Requirements
Those registering a vehicle in the state will need to have proof of liability insurance coverage. This covers other people and their property in an accident. Insurance companies in Arizona must notify the Motor Vehicle Department when a policy is canceled, not renewed, or a new policy is issued. Drivers must have proof of insurance with them in case they are stopped by law enforcement. This proof may be shown using a smartphone.
| | | | | | |
| --- | --- | --- | --- | --- | --- |
| Type | | | | | After July 1, 2020 |
| Bodily Injury Liability | $15,000 per person | | $30,000 per accident | | $25,000 pp/$50,000 pa |
| Property Damage Liability | $10,000 | | | | $15,000 |
| Uninsured Motorist Coverage* | $15,000 per person | | $30,000 per accident | | – |
| Underinsured Motorist Coverage* | $15,000 per person | | $30,000 per accident | | – |
*Uninsured and underinsured coverage is required to be offered as part of all liability insurance policies. Policyholders may opt-out of this coverage.
Bodily Injury and Property Damage Liability
The state-mandated bodily injury coverage is used when a driver causes injuries to others. This coverage does not pay for injuries sustained by the party who is at fault in an accident. The property damage coverage pays for damage caused to other vehicles, objects, etc. It is worth noting that the mandated minimum liability coverage also applies to motorcycles, mopeds, and personal golf carts.
Legislative Update
The Arizona Legislature has determined that it is time to increase the minimum requirements that have been in place since 1972. Governor Doug Ducey signed a new law that raises the bodily injury liability requirement to $25,000 per person and $50,000 per accident. The minimum property damage liability requirement will be increased to $15,000. Last year he had vetoed a similar measure citing concerns with affordability.
Penalties for Failing to Maintain Coverage
Those operating without the mandated insurance that the state requires will face a driver's license and registration suspension, in addition to fines. To restore driving privileges, the motorist must obtain an SR-22 Certificate of Insurance and it must be maintained for a three-year period. Those who do not reinstate their Arizona license from failing to have insurance will be unable to obtain a driver's license in another state.
Other Types of Insurance Coverage
Uninsured and underinsured motorist: Uninsured motorist coverage is used in case you are involved in an accident caused by a driver that is uninsured. Underinsured coverage applies when the driver responsible for the accident has insurance coverage limits that are insufficient to cover the full cost of damage.
Collision: This coverage is used to pay for car repairs or replacement of your vehicle when involved in an accident. It is most commonly used when you are the at-fault driver in the accident. It also may apply if you were to strike a tree or other object while driving.
Comprehensive: This form of coverage is commonly referred to as "comp." It is purchased in conjunction with collision coverage to obtain "full" coverage. It is used to repair or replace your vehicle stemming from an event other than a collision. Common examples include theft, vandalism, or fire. Full coverage policies often contain a provision that covers the cost of a rental car when necessary during repairs.
Medical Payments: This coverage is commonly referred to as "Med Pay" or Personal Injury Protection. This is an option that will cover any medical bills for you and typically any passengers in your vehicle. Examples would include if you needed an expensive surgical procedure or rehabilitation. Those who lack health insurance coverage are among those most likely to purchase it for medical expenses.
Local Agency for Car Insurance in Pinal County
It is important to gain a good understanding of how car insurance works. The Gebhardt Insurance Group is an independent insurance agency that represents many of the leading auto insurance companies. Our customers benefit from our personalized approach. We will look closely at your individual circumstances to make sure you have proper coverage for you and your family. Contact our office today at (520) 836-3244.