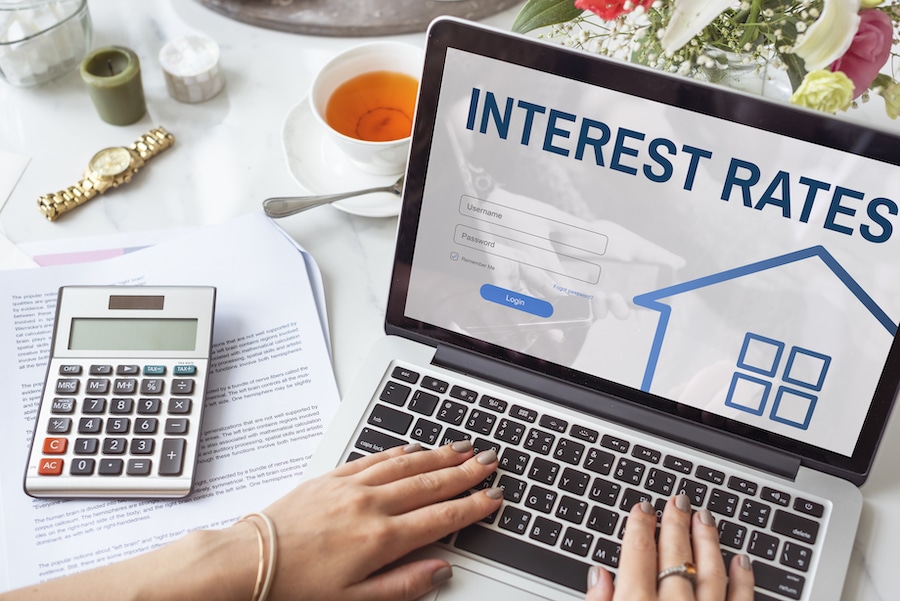 A home is among the most expensive purchases most people make, so having your home properly insured is critical. And there's no getting around it: homeowners insurance can be expensive. But what factors determine homeowners insurance?
In recent years, the cost of home insurance has risen in most regions. A National Association of Insurance Commissioners study showed Arizona and other western states had an average of a 30% increase since 2006. 
Home Insurance Rates in Arizona
We will look at some comparisons based on data from the Insurance Information Institute.
| | | | | | | |
| --- | --- | --- | --- | --- | --- | --- |
| Location | | Average Cost | | Ranking | | Difference From National Average |
| National Average | | $1,192 | | n/a | | n/a |
| Louisiana | | $1,967 | | 1 | | + 39.5 |
| Florida | | $1,918 | | 3 | | + 38% |
| California | | $1,000 | | 32 | | – 16% |
| Arizona | | $803 | | 46 | | – 23% |
| Utah | | $664 | | 50 | | – 44% |
Types of Homeowners Insurance
When looking for homeowners insurance, there is some variation, but a standard policy will include coverage for the dwelling, contents, and personal liability.
Dwelling coverage is insurance that protects the structural aspects of a home, such as floors, walls, ceilings, and attached structures. This may be used in the event of a fire, hail damage or vandalism. Content coverage protects things that are not related to the home's structure such as furnishings, clothes, etc. Personal liability coverage protects the homeowner if a guest were to be injured in the home.
Optional Home Insurance Coverage Add-ons
In addition to the standard components, there are various types of optional or "add-on" coverage such as flood and earthquake insurance. Most standard policies exclude these options, so you must purchase them separately. Additional replacement cost coverage provides you some extra protection if your home was completely lost. Oftentimes, optional coverage for water backups — such as from the sewer — is a good supplement to your plan.
Additional coverage may be necessary to cover property that is not attached to the home, such as sheds, gazebos or unattached garages. Medical payments insurance would apply when an injured party needs medical treatment. A personal "umbrella" policy is general liability coverage that may cover any "gaps" in coverage or if losses exceed the policy limits.
Those with an older home often consider ordinance or law insurance. This may apply if your home needs to be rebuilt and there are significant costs to meet housing or building codes. Always check the specific terms of an individual policy or contact your insurance agent for specific coverage details.
Explained below are several factors that have a very direct impact on the cost of your home insurance plan.
Amount of Coverage Needed
The estimated replacement cost of your home is one of the main considerations when determining the amount of coverage you need. Experts recommend having your home professionally appraised to make this determination.
The value of your possessions also factors into the amount of coverage you need. Those with valuables will need additional coverage that will increase their premium.
Deductible Amount
The deductible amount is the initial "out of pocket" expense that an insured party must pay when filing a claim. The premium will generally decrease to some extent when you choose a higher deductible. It is advisable to choose a higher deductible to keep your monthly premiums affordable, but make sure that it isn't so high that having to pay it would sink you financially. Common deductibles often range from $500 to $1000.
Materials / Construction
Due to a greater risk of significant fire damage, houses constructed with a large percentage of wood or other flammable materials may cost more to insure compared to those made with brick. Wind and pests may also cause more damage to a home that is framed with wood.
Location
There are a variety of considerations that play into the impact of location on your rates. For instance, the closer your house is to a fire station and fire hydrants, the better in the insurance company's eyes. This is one reason why property in a rural area may be more costly to insure.
Weather also plays a factor, as homes located in regions that have strong winters are more susceptible to damage.
Discounts
You should always consider what types of discounts you may qualify for. One common discount offered is for those willing to "bundle" their policies. This may include purchasing insurance for your home and vehicle with the same company to reduce the rates of both. Other discounts may apply for seniors, and some companies offer customer "loyalty" discounts.
Claims History
Insurers have access to a database that contains information regarding any insurance claims you have made in recent years. Generally, those who have had more than one claim in the last few years can expect to encounter higher premiums, even if those claims were the result of natural disasters and not anyone's fault.
Credit History
Insurance companies calculate credit-based insurance scores because they have shown to be an indicator of a person's likelihood to file a claim. According to FICO, roughly 85% of insurers check credit scores, but there are a few states that prohibit this practice.
Dog Breeds
Homeowner liability insurance typically will cover injuries resulting from a dog bite, but insurance companies may exclude certain breeds that have a reputation for aggressiveness. People with one of these breeds may consider liability insurance that is specifically for dog owners.
Local Independent Insurance Agency in Casa Grande
The Gebhardt Insurance Group has been providing personal and commercial insurance solutions in Arizona for years. Our team adds a personal touch and ensures that your policies are affordable and specifically tailored to your needs. To speak with one of our friendly insurance professionals, contact the office today at (520) 836-3244.