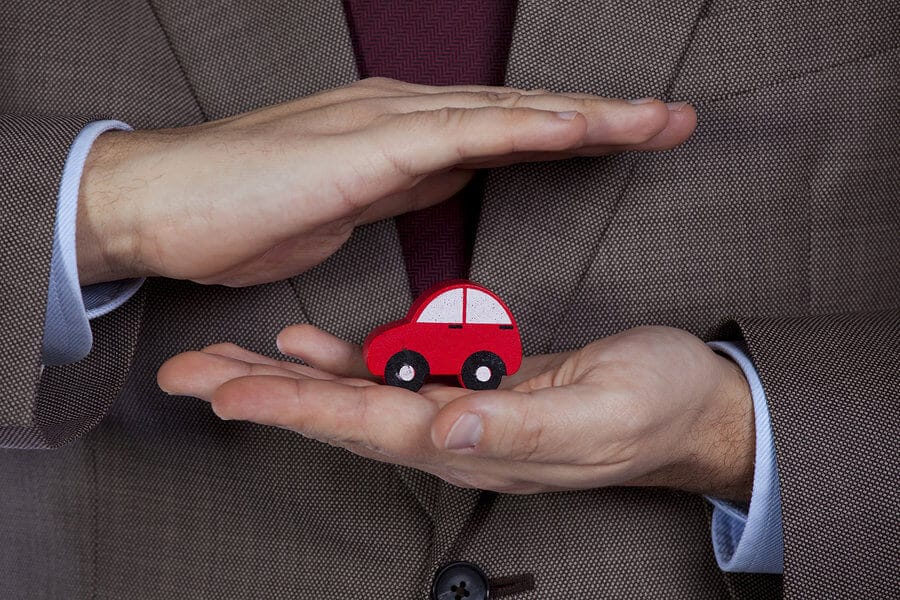 Car insurance is necessary and expensive; so how can you get the cheapest car insurance in Casa Grande, AZ?  No one wants to break the bank on something as exciting as car insurance.  While auto insurance isn't nearly as exciting as a vacation to somewhere tropical, it can save you from a crippling financial debt in the event of a serious car accident.  The auto insurance companies look at many different factors when deciding what to charge you for your insurance.  Here are some ways you can convince them to offer you a great rate when they are trying to determine the price of your auto insurance.  Use all the tips below to bring the cost of car insurance down and put your money towards that tropical vacation.
Have a clean driving record. You can find much better insurance rates if your driving record shows no tickets or accidents.  Safer drivers cause, and are involved in, fewer accidents.  The insurance companies consider safer drivers less expensive and reward them with lower rates.  You need to maintain a good driving record if you want the cheapest car insurance rate available in Casa Grande, AZ.  Potential insurers may pull your motor vehicle report (MVR) to review your driving record which shows traffic violations, major accidents, offenses such as DUI's and your personal information such as age and gender.  In general, insurers will review your MVR for a five year period, but this can vary by your state.  If your driving record is less than spectacular, work on improving it and strive for a clean record moving forward.  If you can keep your record clean, with some time, you may qualify for lower rates.
Bundle policies. It costs the insurance companies significantly more money to market to and convert new customers than to maintain current ones.  If you are willing to switch companies and bring several of your other insurance policy needs with you, you can be rewarded with deep discounts.  Bundling insurance policies can not only save you money but time and aggravation as well.  If all your policies are with one insurer you only have one bill and if needed will only have to submit one claim.  You will have one contact number and in general, your insurance needs and process will be simplified.  Bundling is not the best option for everyone.  If you have specific or special insurance needs that could be expensive, work with an experienced Casa Grande, AZ insurance agent to see if bundling is the best strategy to obtaining the cheapest car insurance possible.
Shop around. You don't know what's out there unless you look.  The first insurance company you look at probably won't offer you the cheapest car insurance in Casa Grande, AZ.   Various insurance companies will weigh your driving record and other statistics differently, so if you want the best rates you will need to shop around.
Increase your deductible. A sure fire way to lower your premium is to increase your deductible.  If you are able to take on a higher deductible, you are in effect assuming a greater portion of the financial burden if there is a claim.  The more you pay in deductibles the less the insurance company has to pay.  The insurer will reward you for taking on more of the financial risk by lowering your premiums.  If you are considering raising your deductible, tread carefully.  Don't trade insurance coverage that you need for the bare minimum, cheapest Casa Grande, AZ insurance rates.  When deciding on your deductible, make sure you can afford to pay it and you have an appropriate amount of coverage.
Decrease your coverage, within reason. Ask your agent to review your current coverage and see if there are any areas where you have duplicate coverage or are paying for more coverage than you need.  This is another area where you will want to tread carefully.  You don't want to overpay for coverage you don't need, but you also don't want to be under-insured.  The liability portion of your coverage need to be enough to cover all your assets in the event you are sued.  The more assets you have, the more insurance you should have as well.  This is another area where the expertise of your insurance agent can really come in handy.
Research the cost of insurance before buying a car. If you are looking at buying a new car, this is the best time to compare insurance quotes.  Insurance companies strongly rely on statistics to determine their prices.  A large portion of your rate is determined by the type of car you drive.  If you decide to purchase a brand new sports car expect to pay a lot more in premiums.  According to Kelley Blue book, "A vehicle's MSRP weighs heavily on the overall cost to insure it. For most insurance companies, the cost of the vehicle is the first and primary consideration when setting the price of the policy. And as a general rule, more expensive cars cost more to insure because of the increased costs associated with repairing them, replacing parts — especially on foreign brands — or replacing the vehicle in the event of a total loss.
It's best to consider lower-priced autos if you're looking for additional insurance savings".  Your sports car is more likely to be driven fast, making your more likely to be in an accident and it will be expensive to repair or replace.  These items together equal a very high premium.  Conversely, if you at a slightly used minivan you will be perceived as lower risk and awarded a lower premium.  There are many prospective car options between these two examples so when you narrow down your car choices, give your insurance agent a call to see what the difference in premiums would be for each.
Drive fewer miles. One thing the insurance company will want to know is how many miles you drive every day.  Statistically speaking the less you drive the less likely you are to be in an accident.  If you are able to work from home or cut down on mileage this can help you get the cheapest car insurance rates possible in Casa Grande, AZ.
Car insurance can protect you from the costly fallout of an accident or claim but you shouldn't have to break the bank to get the coverage you need.  Your insurance agent can work with you to get you the cheapest care insurance available in Casa Grande, AZ and make sure you have the coverage you need.
The following two tabs change content below.
Steve Gebhardt
Gebhardt Insurance Group
was honored by AAA Insurance for being the top New Policy Agency in Arizona for 2013 and achieving the "Emerald Achievement Award."
Latest posts by Steve Gebhardt (see all)