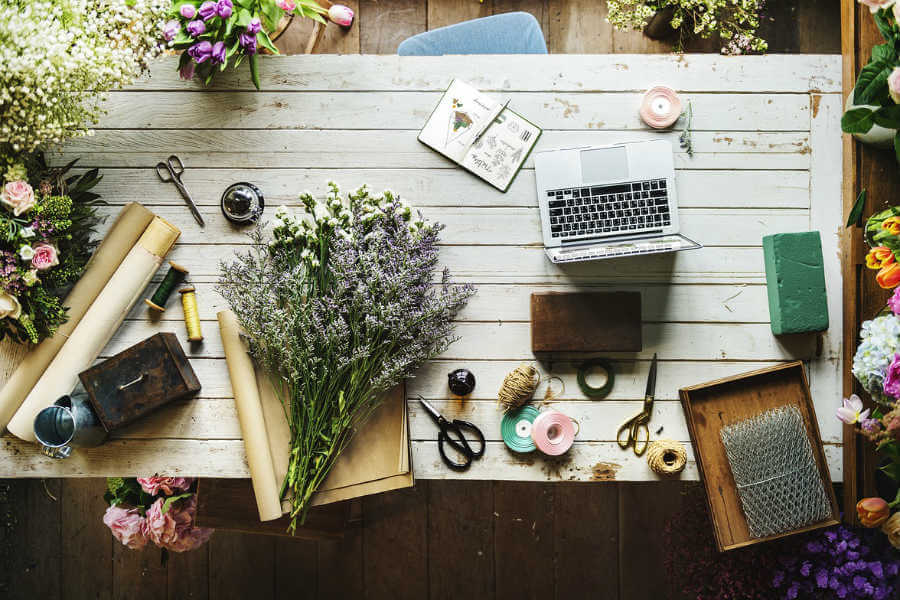 If a customer wasn't happy with your product or service, could you afford to defend yourself against a lawsuit? If there were an electrical fire, could you pay out of pocket to replace all of the products and belongings? As a small business owner, you simply have to have a solid small business insurance policy. Without coverage one lawsuit or mishap could send you into bankruptcy and close your doors permanently. The good news is that insurance companies understand the needs and challenges of small businesses and have built insurance policies to provide the coverage your business needs.
Business Liability Insurance
Business liability insurance is a must for any business. This coverage can protect you in the event of many different claims such as personal injury, property damage and bodily injury that may occur during the course of business. A slip and fall is a good example of when and why you need liability insurance. A slip and fall is a common term to describe a personal injury. When a patron trips and falls or becomes injured on the premises of your business and chooses to sue, your liability insurance may come into play.
For someone to bring a successful injury claim against your business he or she must prove that the injury was caused by negligence or that the cause of the injury could have been foreseen by a reasonable person and was not addressed. If a suit is brought against you, even if you are found not to be liable there could be substantial expenses in attorney's fees and other costs. Make sure that your business is protected. Liability insurance may cover the cost of an attorney, payouts of successful claims and even medical expenses for an injured party. Unless you are independently wealthy and can afford to cover the expenses of a costly lawsuit, make sure you have liability insurance at a bare minimum.
General liability will also generally cover some product liability. For instance, if you sell dog food and a customer sues stating that your product made his or her pet ill, your business liability insurance may provide coverage. It is important that you work closely with an experienced insurance agent to assess your business needs and obtain the appropriate coverage.
Business Insurance Cost
You small business insurance policy cost may vary dramatically based on a number of factors. The first step towards affordable insurance coverage is to understand your insurance needs. Every business is different and will have different coverage requirements. If your company handles medical billing or any type of sensitive information, you may need to purchase an insurance policy that covers data breaches. If you offer professional advice you will want to look into Errors and Omissions insurance. You shouldn't rely on a general liability insurance policy to cover everything, because it won't. You need to work with a skilled agent that will ask the right questions and help you ascertain what you need to provide appropriate coverage. General liability policies only go so far. If you need additional protection, your insurance agent or broker can research riders, adding on additional policies or an umbrella policy for more comprehensive coverage.
Don't be afraid to shop around. You need to know the rates and policies that are available to you. The best way to do this is to carefully review your options. Make sure that you take the time to get quotes from different carriers. Some carriers have different underwriting requirements, pricing structures and policy packages so it is important to get quotes from different companies.
When applying for insurance, it is helpful to know how the insurance companies will assess your risk level. All insurance related items in the past will become relevant. Prior claims will make your premiums higher as you will seem higher risk to potential insurers. Conversely, if you do not have a history of claims and maintain excellent safety standards and procedures you may qualify for lower rates. Your ability to manage risk and demonstrate your ability to provide a safe work environment for your staff and customers will make you much more attractive to insurance companies and save you money.
Business Insurance Quotes
A key component of getting the most for your money is shopping your policy to different companies. This can take time and you may end up with a policy that doesn't address your specific needs. If your small business needs financial protection, call Gebhardt Insurance. We are an independent insurance agency that works with over 40 different insurance companies. We will ask you about your business in detail and help you determine the types of policies you need and coverage amounts. Once we have determined how much is needed to protect your business, we will submit your quote to the many different companies we work with to get you the coverage you need for the best price possible.