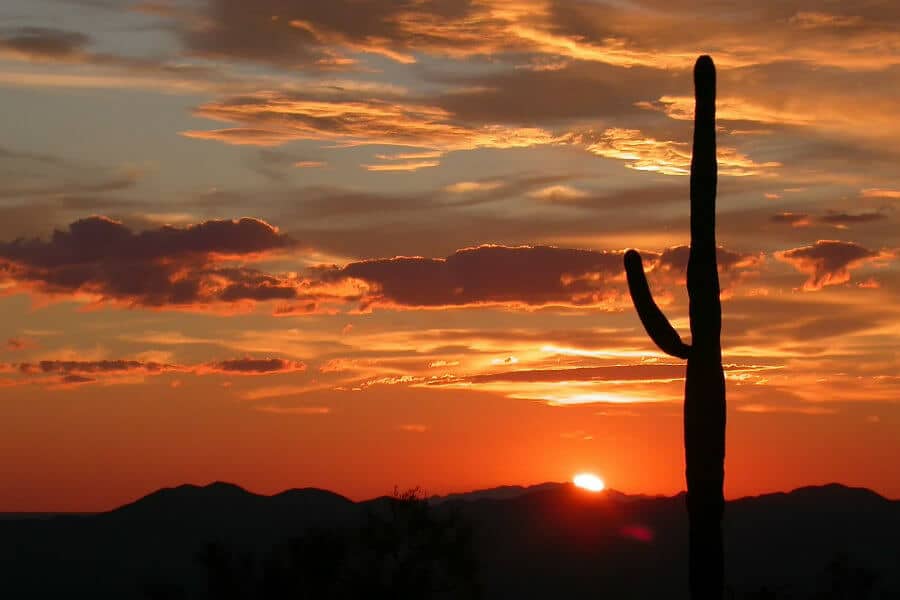 If you are living and driving in the state of Arizona, you probably know that common road perils faced by drivers in the area.
Sudden dust storms are common and these will reduce your visibility. Flash floods make the road dangerous during the monsoon season. Hence, like in any other state, getting auto insurance is very important.
State laws in Arizona require you have to get auto insurance. You will usually need to present your proof of insurance when you register your car, when you are stopped by a police officer and when you are involved in an accident.
Accepted forms of proof of insurance include insurance card from your Arizona auto insurance company, a copy of your auto insurance policy and an image of your insurance card on your mobile device. If you do not have auto insurance, this may actually lead to the suspension of your driver's license and/or your vehicle registration.
The minimum insurance coverage varies across states. In Arizona, the minimum bodily injury liability coverage is set at $15,000 per person or $30,000 per accident if more than one person suffers injuries. The minimum coverage for property damage is set at $10,000.
If you believe you would want to be really protected, you may want to acquire the other additional insurance coverage options to further your protection. In Arizona, the following options are available:
Collision coverage. This will cover the cost of the damage to your vehicle that you have caused.
Comprehensive coverage. This will pay for the damage to your car caused by external factors such as theft, weather or wildlife.
Uninsured or underinsured motorist coverage. This will pay for the damage or injury caused by the driver without insurance or who is underinsured and whose insurance limits do not cover your costs.
Medical payments coverage. This will provide additional coverage for medical expenses.
Rental reimbursement coverage. This policy will reimburse you if you need to rent a car after an accident.
Full glass coverage. This will pay for the repair or replacement of your windshield and other glass.
Pet injury coverage. This will cover for injuries to your pets sustained in an auto accident.
GAP insurance. This will pay for the difference between the actual cash value of a totaled car and the balance remaining on an auto loan.
Interior vehicle coverage. This will pay for the damaged personal belongings inside the car such as your clothes, sound system or purse.
New car replacement. This coverage will replace a totaled car with a brand new version if it is less than one-year-old.
Certainly, the more comprehensive is the coverage of your policy, the more expensive your premium is. Hence, you really have to understand your insurance needs because you also would not want to purchase insurance that is more than what you really need.
Who is liable in case of an accident in Arizona? The tort liability system of law operates in Arizona. This means that in the case of an accident, one driver will be declared "at fault".
The "at fault" driver will be liable for the damages. The insurance company of the "at fault" driver will have to pay for the cost of the damages and when the policy coverage is not enough to cover the damages, the "at fault" driver will be personally liable and can have assets like money, house, etc. seized to cover those costs.
Arizona has lower auto insurance premium compared to many other states. The average annual auto insurance premium in Arizona is $1,280 while the national average is $1,561.
In Phoenix, the average annual insurance rate is $1,427. The highest rate is at $2,090 while the lowest rate is at $875.
However, the average may not be indicative of your actual premium cost because there are several factors which affect your auto insurance premium.
Factors such as your age, gender, where you live, the type of vehicle, where you park are considered in the determination of your premium. Your driving record and credit score also influence your auto insurance premium.
Of course, your insurance rate will be lower if you live in unpopulated areas within the state. If you live in metropolitan areas such as Phoenix, you will have to pay a bit higher.
There are a number of auto insurance companies in the state of Arizona. There are the major companies. There are also the smaller and the local insurance firms.
The best insurance companies do not only offer competitive prices. They also offer versatile coverage options that will respond to your individual insurance needs, superior customer service, a solid financial report and an excellent shopping experience.
Consider getting your Arizona auto insurance from Gebhardt Insurance Group in Casa Grande, Arizona. Here, customer service is excellent and we have great rates for auto insurance!
The following two tabs change content below.
Steve Gebhardt
Gebhardt Insurance Group
was honored by AAA Insurance for being the top New Policy Agency in Arizona for 2013 and achieving the "Emerald Achievement Award."
Latest posts by Steve Gebhardt (see all)