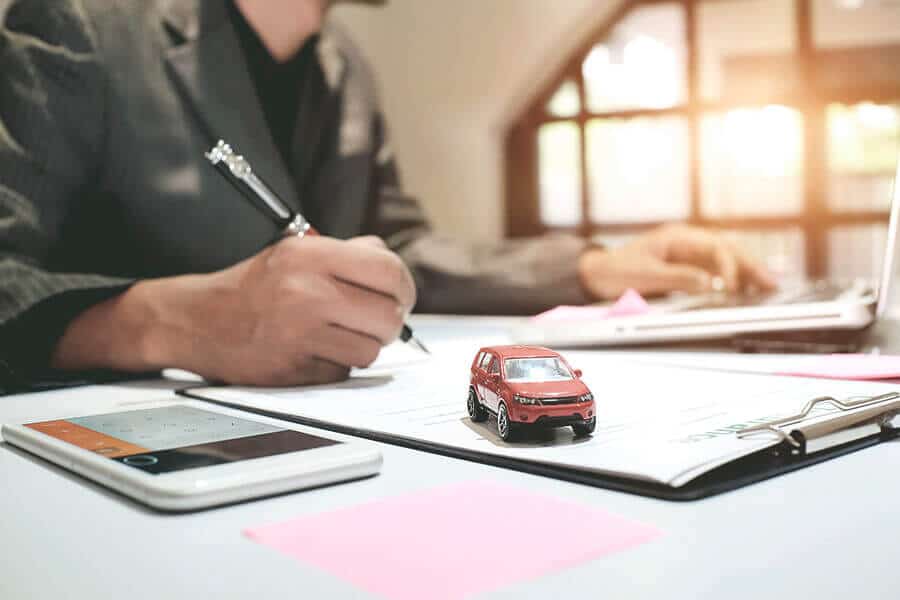 There is a wide variety of insurance for your company, and it can be confusing trying to figure out which ones you need. All insurances will cover different items and situations, so it is important to learn the different types before making a purchase. It is always a good idea to sit down with an insurance agent who specializes in business insurances to discuss your specific needs.
Depending on your line of business, you may or may not need certain insurance coverages. A business that has a higher risk of injury, for example, will want to have more coverage for injuries than a business that tends to feature a safer working environment. It all really depends on what your type of company needs and can afford.
In addition, some coverages are required by law. Depending where you business operates, or what kind of work you do, there may be federal, state or local laws that require you to obtain specific types of business insurance. Be sure to do your research on this before skipping any certain coverage, or buying coverage you do not need.
Here are some of the most common forms of business insurance:
Professional liability Insurance
Also known as Errors & Omissions (E&O) insurance, this coverage takes care of situations of negligence, such as when a product causes an injury or fails to function properly. This could also include cases where a client bought a product or service that ended up hurting their business rather than helping.
Property Insurance
This covers a wide range of physical damage that could be done to the business, such as damage to the office building, company vehicles, or other property owned by the company. Property insurance tends to cover damage due to vandalism, fire, and storm damage, but usually does not include major disasters like earthquakes and floods. This coverage may also take care of instances when a customer's property is damaged while services are being rendered, such as a contractor damaging a customer's home while doing repairs.
Product Liability Insurance
If your product or service injures a customer, product liability insurance can cover the costs of health and legal fees. This could be a very important coverage to have, especially if your company sells many units of an item which ends up being defective. Class action lawsuits could arise in a case like this, where every customer will be awarded damages for the defective item.
Life Insurance
Just as with individual life insurance, businesses can also buy a policy for any employee that is deemed essential to the survival of the organization. This is especially important for very small businesses, like family owned companies. If one of the few people in charge were to suddenly die, the company may struggle very much to stay in business.
Workers' Compensation Insurance
Workers' Compensation insurance covers some of the salary of an employee who gets injured on the job and can no longer work for a time. If an employee is injured on the job, it can be very costly to pay their salary out of pocket while not obtaining any benefit from them while they recover.
Home-Based Business Insurance
For companies that are primarily located in one's home, a home-based business insurance policy may be useful. This would cover office equipment and inventory stored in the home. Homeowner's insurance may not cover these items if damaged or broken.
Vehicle Insurance
Just like insurance for your personal car, vehicle insurance is essential for any business that delivers goods to their customers. This one can be a bit complicated, however. If your business utilizes employee vehicles, their personal car insurance may be good enough, depending on the situation and the services being rendered.
Business Interruption Insurance
Just as it sounds, business interruption insurance will take care of financial lost when business is interrupted. A company may be forced to close temporarily due to a major storm, weather damage, or fire, among other reasons. Another business within the same building could have a fire, causing all offices within the building to be closed down for a time, making this a very important coverage.
Data Breach Insurance
In the information age, data breach insurance is becoming more important. Coverage from issues related to computer hacking can be covered with this insurance. If your company loses business due to a hack, or worse yet, customer financial data is stolen, data breach insurance will usually cover damages.
Directors & Officers Insurance
Also known as D&O, this coverage will take care of any personal financial responsibility on the part of any directors or officers in a company. This can be necessary if a scandal hits the company and all higher ups are considered liable for damages. However, this insurance does not cover in situations of personal negligence or purposeful deceit.
These are the major types of business insurance. Some of these are not needed for some businesses, while others are essential. Be sure to speak with a professional insurance agent, as well as fellow businessmen in your field, to determine what you need.