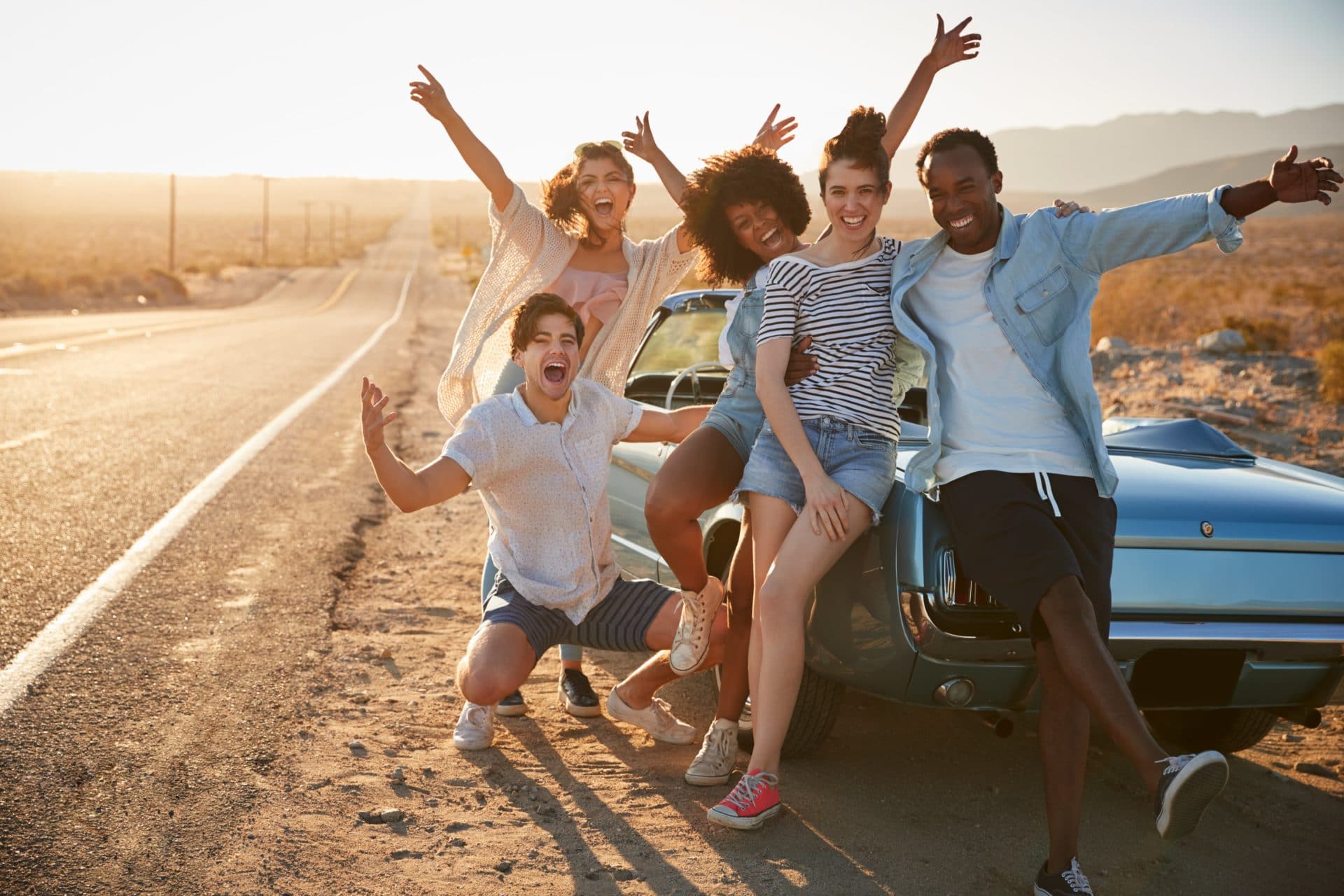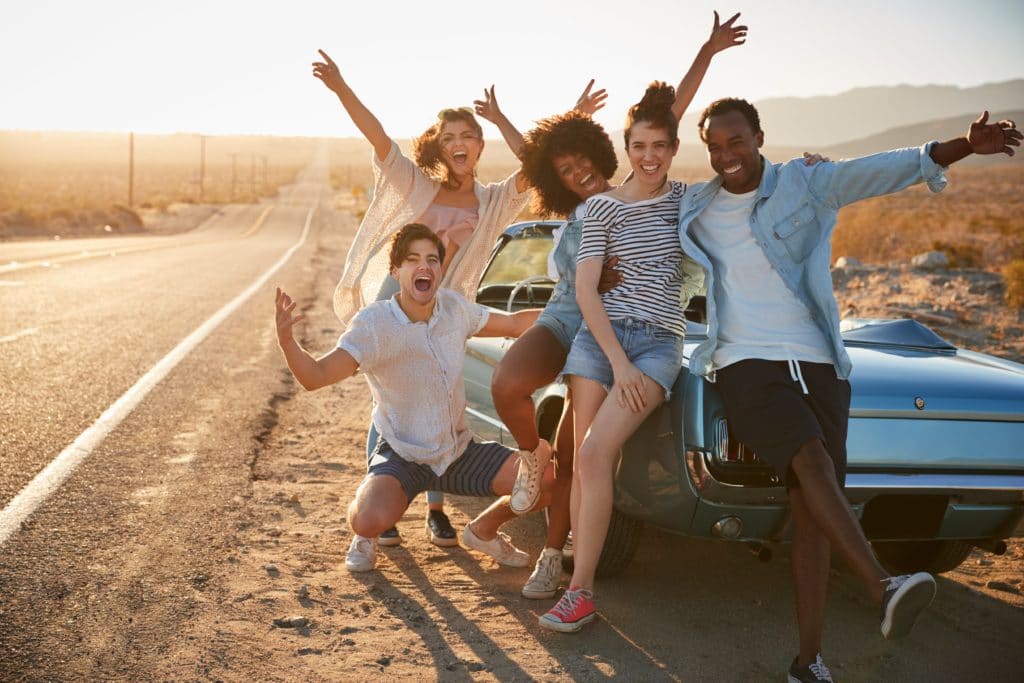 Why is it important to shop around and compare your auto insurance options? First, state law requires all motorists to maintain minimum levels of liability insurance to cover injuries and property damage. Also, the price of automobile coverage continues to escalate and can be costly. The Insurance Information Institute reports that the total average annual cost of ownership for a new car is roughly $8,000. Part of this ownership cost is the annual insurance premium. According to AAA, the annual average cost of insurance (premium) for a mid-level sedan is $1,232.
Arizona Department of Insurance (ADOI) Publication
The ADOI oversees the market and they investigate consumer complaints. In 2018, they published the Premium Comparison and Complaint Ratios for Automobile Insurance. This report shows it is worthwhile to do some "comparison shopping". They obtained hundreds of quotes from insurers using varying sets of consumer information such as age, the model of vehicle, prior driving record etc.
Importance of Comparing "Apples to Apples"
Automobile insurance policies contain many variables; therefore, you must identify these factors to accurately make comparisons. We will go through these many considerations to be sure you can determine if you need them or not.
Comparing Coverage Types
One key aspect that must be considered when comparing auto insurance policies is what types of coverage you are selecting. The primary types are:
Bodily Injury Liability: This covers injuries that you may cause to others when at-fault in an accident. The state requires that you maintain a minimum of $15,000 of coverage per person and $30,000 per accident total.
Property Damage Liability: This covers property damage that you may cause to others when at-fault in an accident. The state requires that you maintain a minimum of $10,000 in coverage. When referring to the state's minimum required liability coverage, you may see it specified in an abbreviated format as 15/30/10.
Collision: This form of optional coverage is used to repair or replace your vehicle in the event of an accident. An example would be if you struck a tree with your vehicle. This coverage generally will apply to any vehicle that you are operating—not just your own.

Comprehensive: This form of optional coverage is used to repair or replace your vehicle following some other event than a collision. An example would be if your car was stolen or vandalized. When financing a vehicle, lenders require you to maintain both collision and comprehensive coverage to be sure their collateral (your vehicle) is protected.
Medical Payments: This coverage is also commonly referred to as Personal Injury Protection. It is used to pay for medical expenses that may result from accident injuries. This coverage may extend to passengers that are in your car at the time of an accident. This may be a coverage selected by those who do not have health insurance coverage.
Uninsured and Underinsured Motorist: Some motorists fail to comply with the mandated liability coverage requirements. Uninsured coverage will pay for your costs if the other motorist lacks coverage. It also may apply in a "hit and run" or "hit-skip" accident. Underinsured motorist coverage is used for covering losses that may exceed the limits of the other driver's policy coverage.
| | |
| --- | --- |
| Average Costs By Coverage Type in Arizona[1] | Average Rate |
| Liability (Bodily Injury and Property Damage) | $509 |
| Collision | $278 |
| Comprehensive | $186 |
| Total | $843 |
| Monthly Premium Price | $70 |
Recent Legislation: AZ Minimum Liability Coverage
The state's mandatory minimum for bodily injury and property damage liability coverage of (15/30/10) was implemented in 1972. In 2018, the legislature proposed increasing the minimum requirements to (25/50/25). Governor Doug Ducey vetoed this legislation, citing concerns that the increase would make insurance coverage unaffordable to many low-income motorists.
Understanding Deductibles in Comparing Policies
Deductibles are a fairly standard component of collision and comprehensive auto insurance policies. This is the amount that the insured must initially pay "out of pocket" before the insurance coverage assumes payment. Common deductible amounts range widely from $250 to $1500 and beyond. An example to consider is if you had an accident that caused $2,000 in damage. If your policy deductible was $500, the insurance company would pay $1,500 after you have satisfied the deductible.

Understanding Repair and Replacement Cost
Auto insurance companies will typically adjust their rates of collision and comprehensive coverage according to the vehicle you are insuring. Some market reports have shown that recent rate increases have been attributed to the many added features included in today's vehicles. Features such as on-board electronics and safety features such as rear-bumper cameras make it more costly to repair a damaged vehicle. Similarly, you can expect your rates to increase based on the replacement cost (value) of your vehicle.
Rate Changes Based on Location
Insurance companies may adjust their rates based on where you live. For example, those in highly populated urban areas may pay a higher premium compared to those in rural areas. This is due to increased traffic and likelihood for a collision. Certain areas also have higher rates of crime and vehicles may be more likely to be stolen, vandalized, etc. When using online tools to obtain a rate quote you will clearly notice rate fluctuations among different zip codes.
Driving Record
Insurance companies are likely to consider your recent history of traffic violations in calculating rates. They generally see those with multiple tickets or other driving infractions as being higher risk.
Credit Score
Statistics have shown that those with good credit are less likely to file an insurance claim. In some states, a driver's credit standing is not permitted to be considered by insurers; however, it is permitted in Arizona.
Various Demographics
Insurers view statistical data when determining rates. For example, teenage drivers are more likely to drive in a risky manner and they have less experience driving. Young male drivers are among the most expensive to insure. You may notice as you reach the age of 25 that your premiums tend to decline.
Household Exclusion
Those residing with other family members should be aware of potential policy coverage limitations that apply to other members of your household. For example, parents with a teenage driver at home may pay a higher premium. Insurers recognize that family members are likely to borrow each other's car. Arizona law allows insurers to limit their liability to state minimum amounts (15/30) for bodily injuries occurring when another driver is operating the vehicle. It may be possible to reduce the policy premium by specifically excluding another member of the household from policy coverage. Consult with your insurance agent for details when applicable.

Impact of Comprehensive Loss Underwriting Exchange (C.L.U.E) on Cost
When shopping, keep in mind that insurers are likely to raise rates on those with an insurance claim in the last seven years. How do they make this determination? Insurers maintain a database to exchange information regarding those who have filed claims. If it seems that your rate quotes are high it may be attributed to this.
Sources of Auto Insurance
There are different sources where you can shop for and obtain auto insurance.
Captive Agent: A captive insurance agent represents a single insurance carrier. Many of the largest carriers use them to market their policies.
Independent Agent: Agents who are independent may offer policies from multiple carriers. They are able to shop on your behalf to find the most suitable and best-priced policy for your individual needs.
Buying Direct: Typically this involves going to the insurance company site to compare rates and buy directly. Many consumers feel that not having a local agent is a drawback.
Benefits of Purchasing Insurance Through Independent Agents
Often, purchasing insurance through an independent agency gives you the "best of both worlds." You have the local service and personal support from an agent, while still allowing you to minimize costs. For example, if your agent knows that a carrier they represent is raising their rates they may proactively identify other options for you. You will also still potentially have access to "multi-policy" car insurance discounts.
Agency for Automobile Insurance in Casa Grande
The Gebhardt Insurance Group recently received a "Best Customer Service" award. We are able to shop and compare policies from over 40 carriers to find you a great value. Our agency also provides insurance solutions including homeowners, life, commercial, and more. Contact our office today at (520) 836-3244.