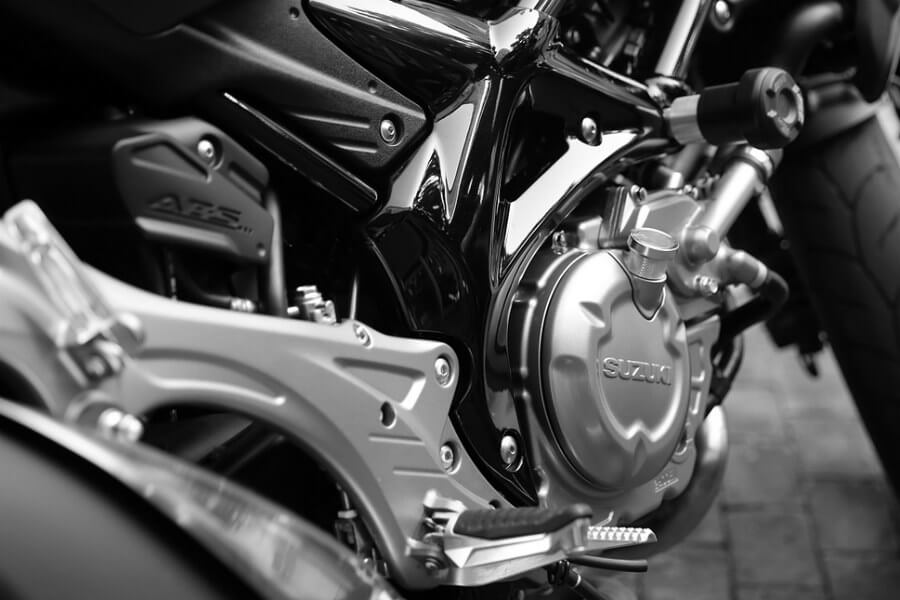 There are several reasons why a number of motorists prefer to ride motorcycles instead of cars. Certainly, they cost less to buy and maintain, they are more fuel efficient. They are also space efficient.
However, motorcycles are a vulnerable form of transportation. In the United States, there were 8.6 million private and commercial motorcycles on roads in 2015.
In the same year, 4,976 people died and 88,000 motorcyclists were injured in motorcycle crashes. This is according to the National Highway Traffic Safety Administration (NHTSA).
As they say, the lesser wheels your vehicle has, the more prone it is to accidents and fatalities. In addition, motorcycles are easier to steal compared to other vehicles.
Once the lock is broken or cut, it is easier to store them in a larger vehicle and later, drive them off the crime scene. They are also more susceptible to damage.
Motorcycles and their drivers and passengers will most likely suffer great damage in case of an unfortunate crash or collision. These are the reasons why you need motorcycle insurance. If you drive a motorcycle, you have to protect yourself.
State laws specifically define the amount of coverage required for each state. The requirement actually varies across each state.
In Arizona for instance, the minimum liability limits are $15,000 for bodily injury for one person in an accident, $30,000 for property damage and $10,000 for personal injury protection. Most states require motorcycle insurance except for Florida, Montana and Washington.
So, what motorcycle insurance coverage should you get?
Well, the minimum coverage that you can secure is the coverage required in your state. That is the case if you are confident with the basic liability coverage.
This merely covers the property damage and bodily injury expenses when you are at fault in an accident. This will not cover the cost of repairing or replacing your motorcycle.
Experts say, if you are driving an old bike, getting the minimum coverage may be a good option.
Unlike the automobile insurance, motorcycle passengers are not automatically covered. Hence, you may find it necessary to invest in Guest Passenger Liability Coverage as well.
This will cover for any injuries sustained by anyone riding with you. That is if, someone frequently rides with you.
The more expensive motorcycle insurance is also more comprehensive. There's the full comprehensive and collision coverage.
This will cover your motorcycle, if it's stolen or damaged in an accident, regardless of who is at fault. Comprehensive coverage protects you from damages sustained even for causes beyond your control such as fire, vandalism or storm damage.
Collision coverage will shoulder repair cost of your bike. If it is totally wrecked, it will have to pay for the cash value of your motorcycle at the time of loss. If you want to be totally protected, experts suggest you may actually purchase both comprehensive and collision coverages.
So how much will it cost you to get motorcycle insurance?
To begin with, your insurance premium will be an interplay of several factors. Your age, your driving record, the style of your bike, where you live, how you park or store your bike, even your credit score- these will have an impact on your insurance rate.
Most likely, a newer bike will cost more to repair or replace than an older bike. A bike that is used on a daily basis will cost more to insure than a bike used only on weekends.
Further, keeping your bike in a garage when not in use may result in a lower premium. Living in areas with high rates of accidents and crime as well as a high number of uninsured riders will increase your premium.
The average annual motorcycle insurance cost in the US is $519. In Arizona, the average annual cost is $673. This is for a 45-year-old male driver, for a coverage which includes $100,000 bodily injury protection per person and $50,000 in property damage coverage, with $500 deductibles for both comprehensive and collision coverage.
Well, the best way to keep your insurance cost down is maintaining a good driving record.
Insurance carriers often give discounts to safe drivers. Riders who have taken motorcycle safety driving course or who have taken military safety course are also given discounted rates. Members of groups like American Motorcycles Association (AMA) and Harley Owners Group (HOG) are frequently eligible to get discounts too.
Experts suggest that you can shop around and get multiple quotes online before deicing on a policy.
If you have auto insurance or home insurance, you may purchase your motorcycle insurance from the same insurance carrier in order to get the bundle discount. You may even contact your local insurance agent because sometimes, they do offer discounts and offer prices lower than their competitors.
Most motorcycle insurance companies will customize a program and coverage that can cater to your needs. Hence, it is important that you have truly understood your motorcycle insurance needs and be able to convey it to your agent.